this is my latest loot.. The Transformers Generations: Red Alert. Something that Poisoned me yesterday hoho.. there was also RG 1/144 Freedom Gundam but i was like.. i'll wait.... Still gotta balance the Transformers and the Gundams first.. this is my 13th Transformer that came hohoho a lot of Transformers has been Poisoning me Nowadays.. X_X. So far i like this Autobot hehe a Lamborghini Police car? Rescue Car? hmm either one. LOL
Vehicle Mode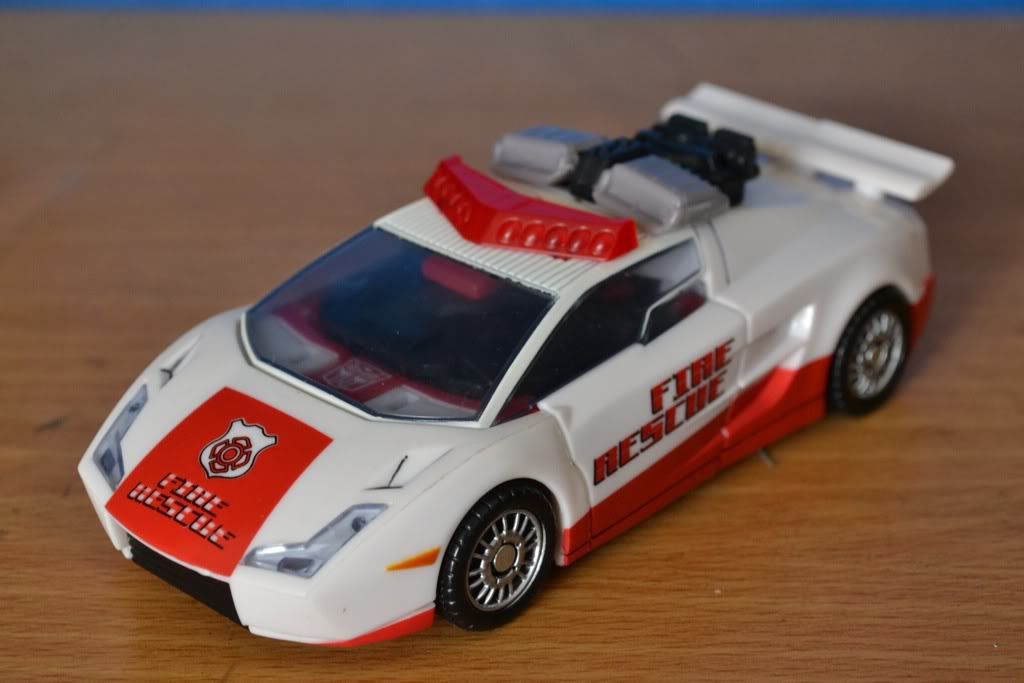 For this figurine.. hmm probably not gonna do any weathering. only did pane Lining. Hmm Not so detailed though except the Shoulders and the legs..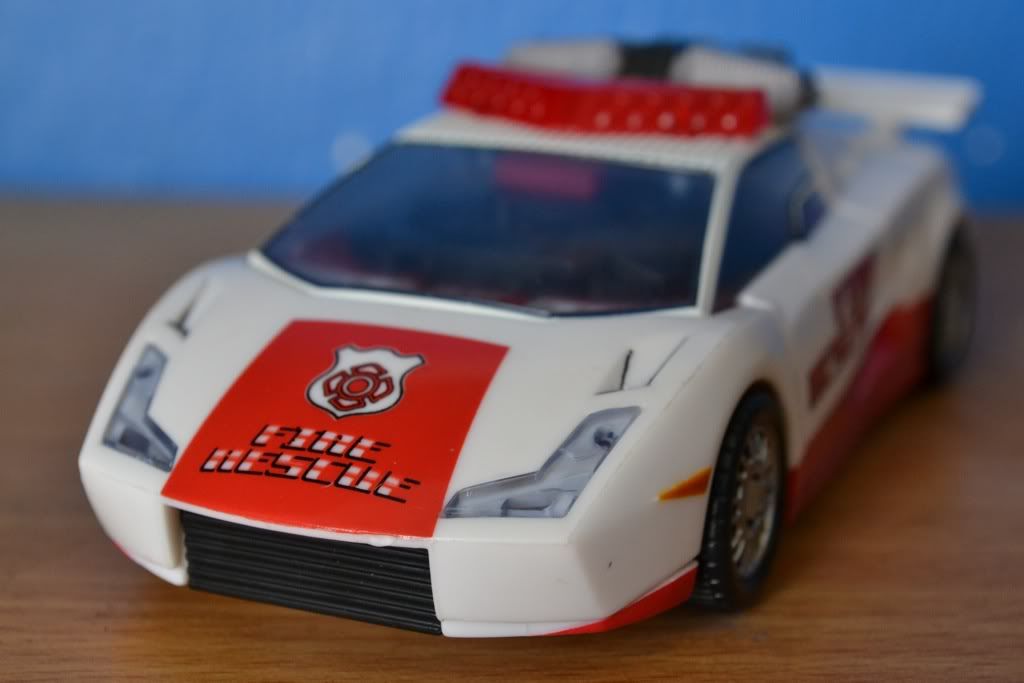 Front View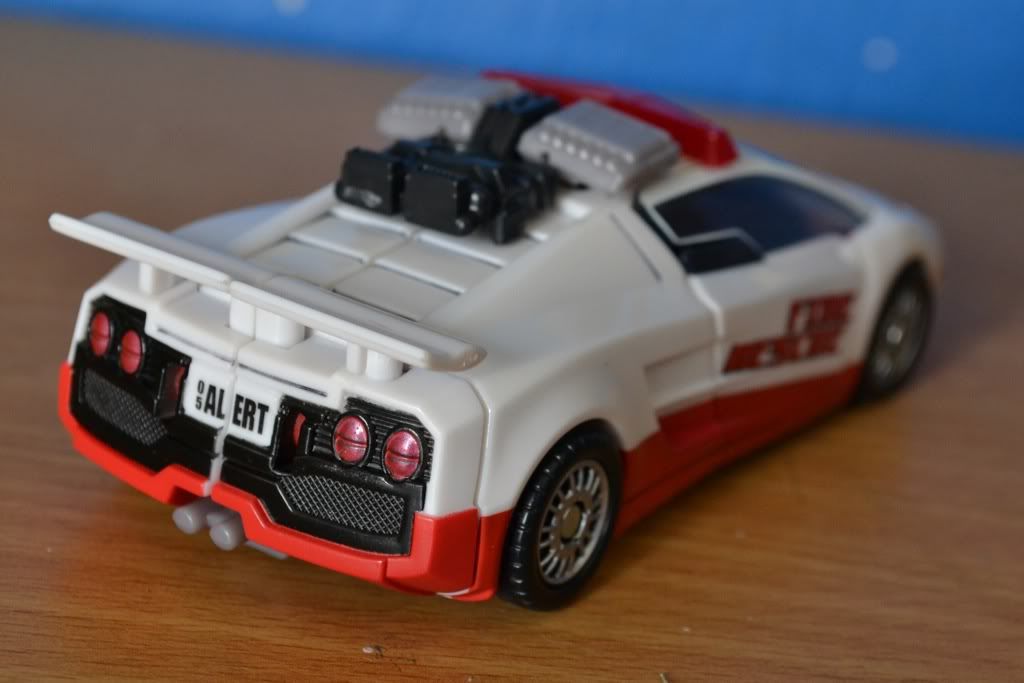 Rear VIew
Side View

Robot mode
i like the Robot Mode. Very nice and simple. articulations is not bad. the Waist is able to turn 360, Legs Ball Joints and the Hands can turn 360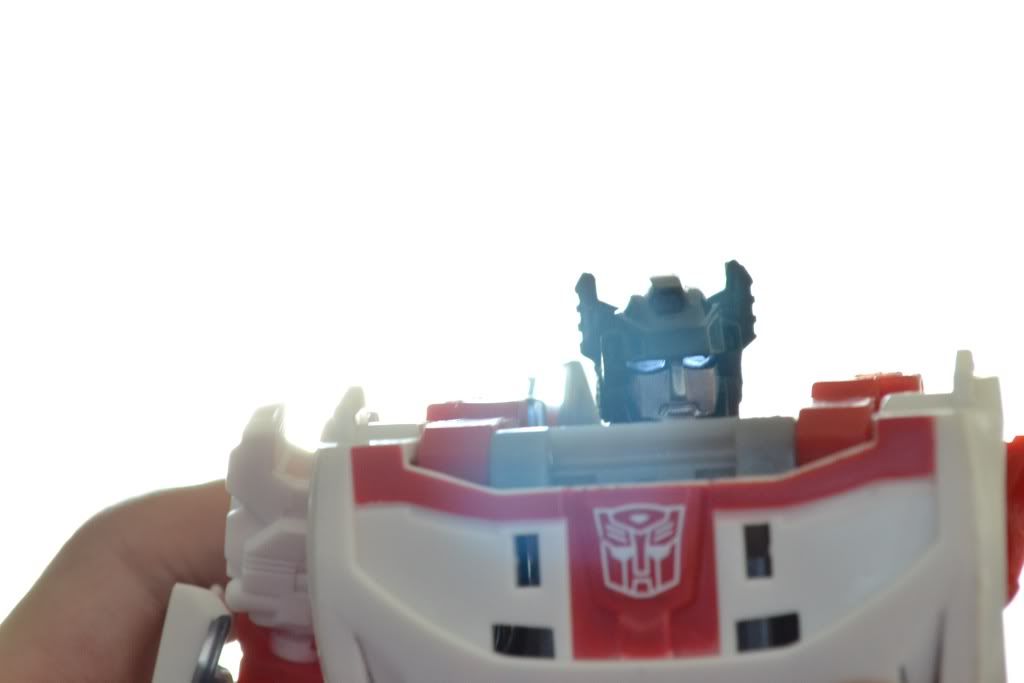 Common Clear Beams TRansformers have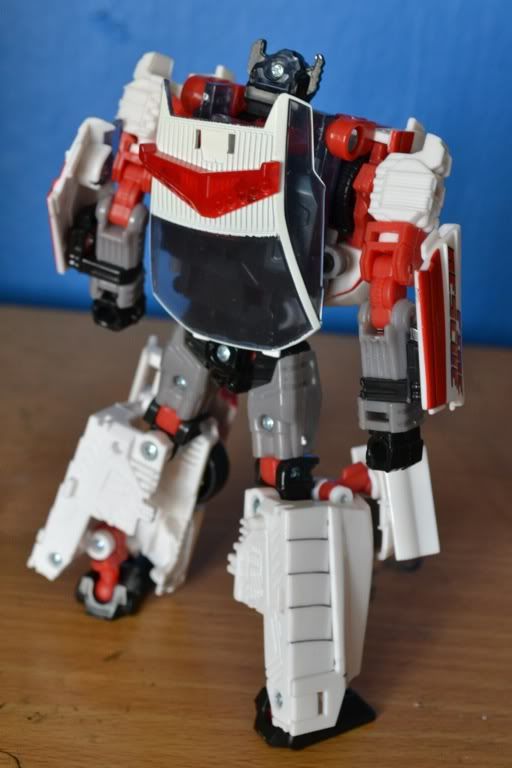 These 2 are Detachable. the Left part is the Top of the car// Siren? and the Exhaust Pipe on the right the Gun.
They're were meant to be together.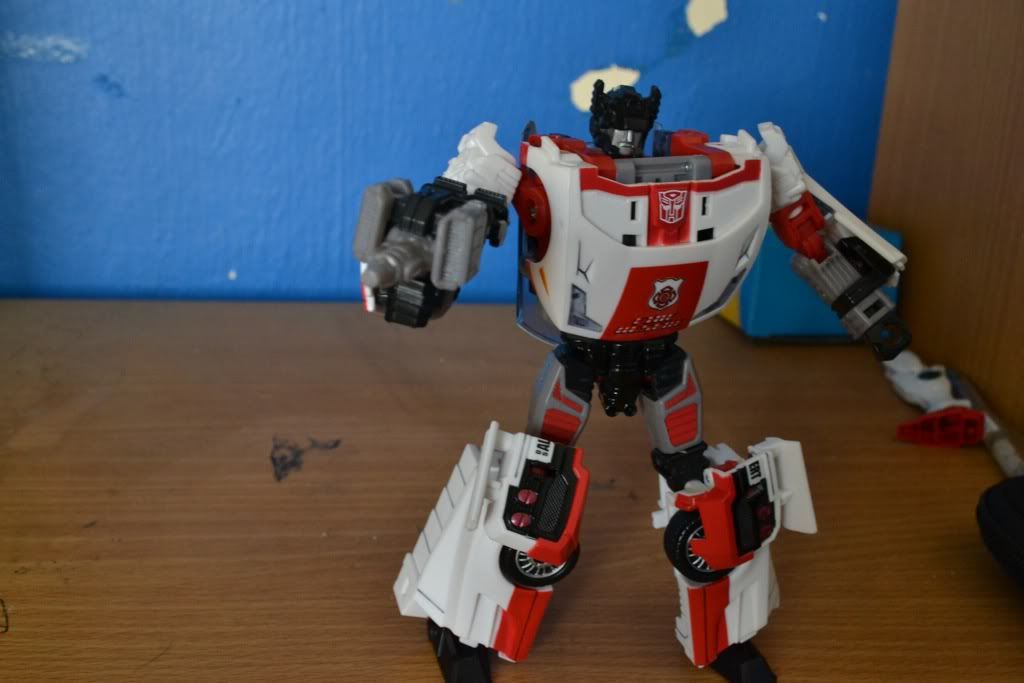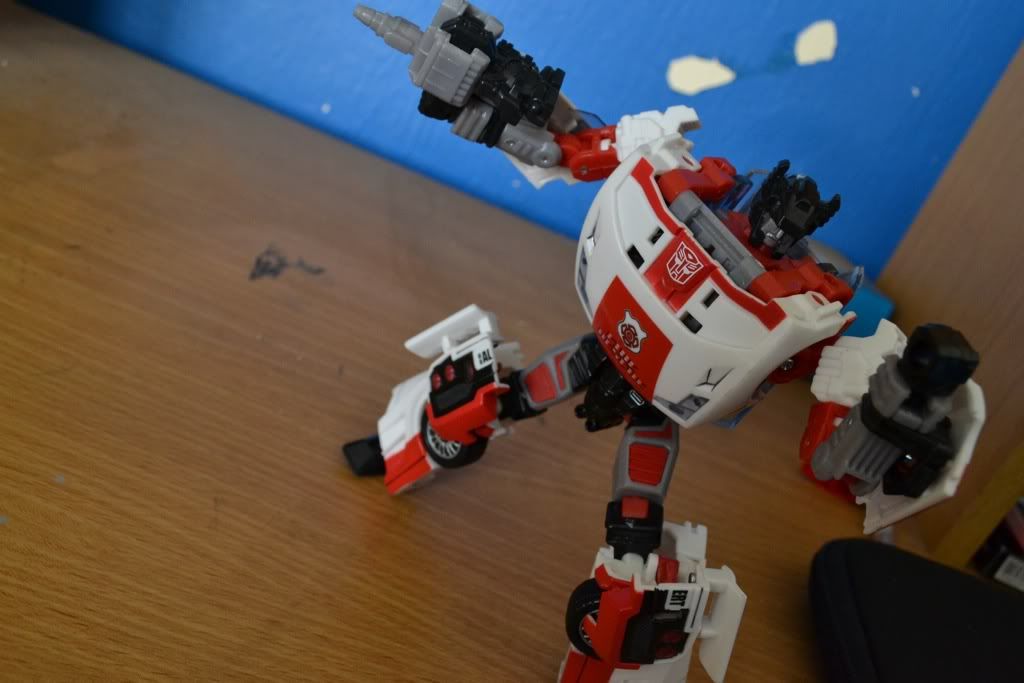 Other weapons can be placed in as long it fits the Peg Hole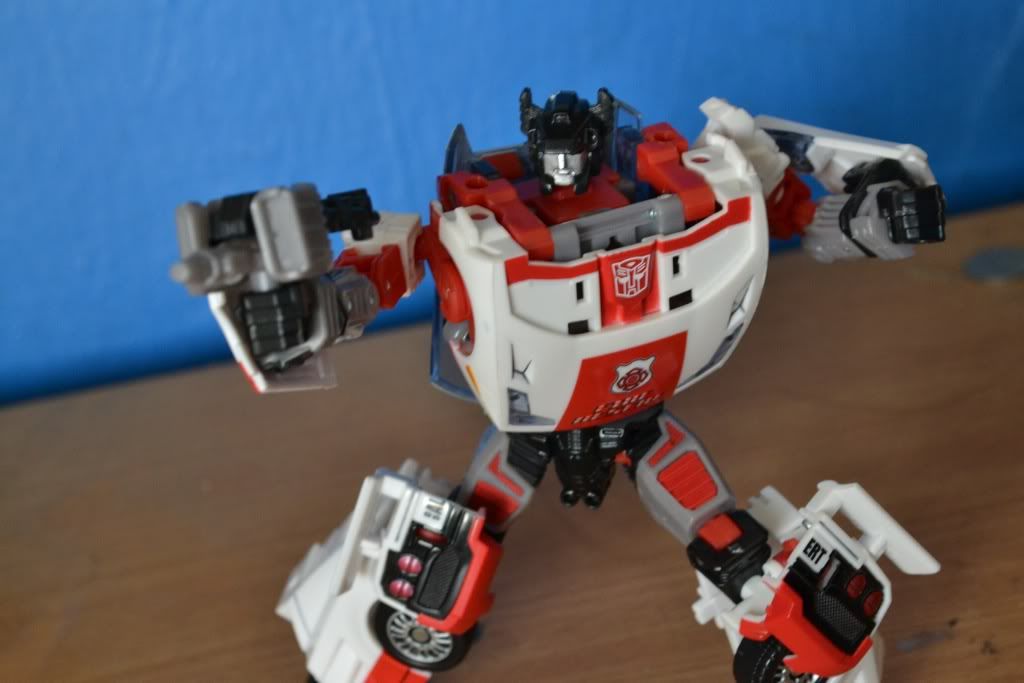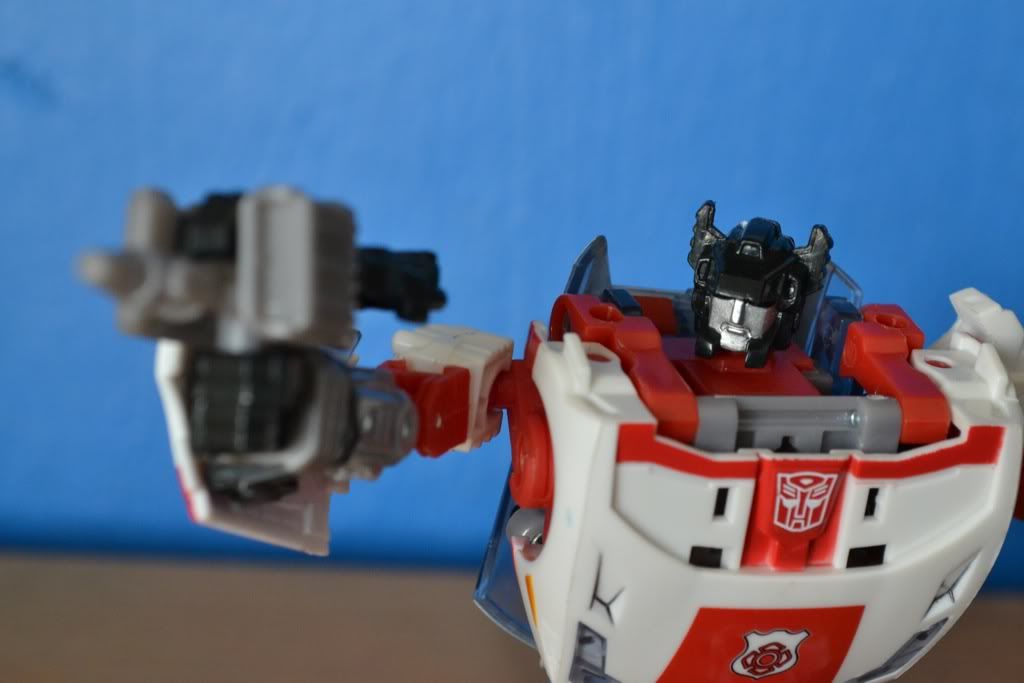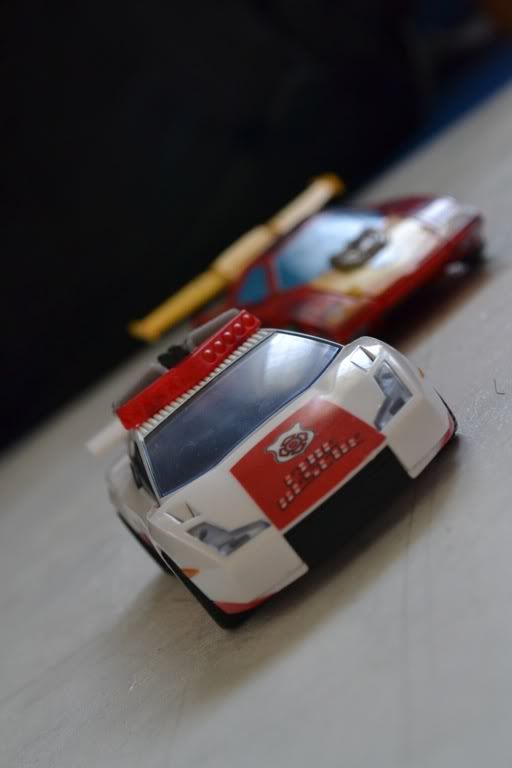 That's the End of the Post~ hope You Enjoyed it. Wait till i get a nice phone to do a video Review.. maybe an iPhone :P.
(me Thinks me still in Transformers Mode instead of Gundam)