Finished building this Kit. and I really love this version of unicorn. Some how the Unicorn Mode looks like a Mohawk?Rooster MS??LOLOLXD
Even Spray Painted the unicorns
Unicorn Mode>Glossy Black
DestroyMode>FlatBlack
also painted the psycho Frame with Brilliant Gold. though my failure was not adding Glossy Black Primer >_<"
they have the same features for original Unicorn but only the new add-ons to unicorn Banshee :D
So i'll start with the Unicorn first.
now with the Destroy Mode
not bragging or anything but i think this is got to be the best painted kit among my collection. ..
painted the Thrusters with a silver marker which some how became flat ==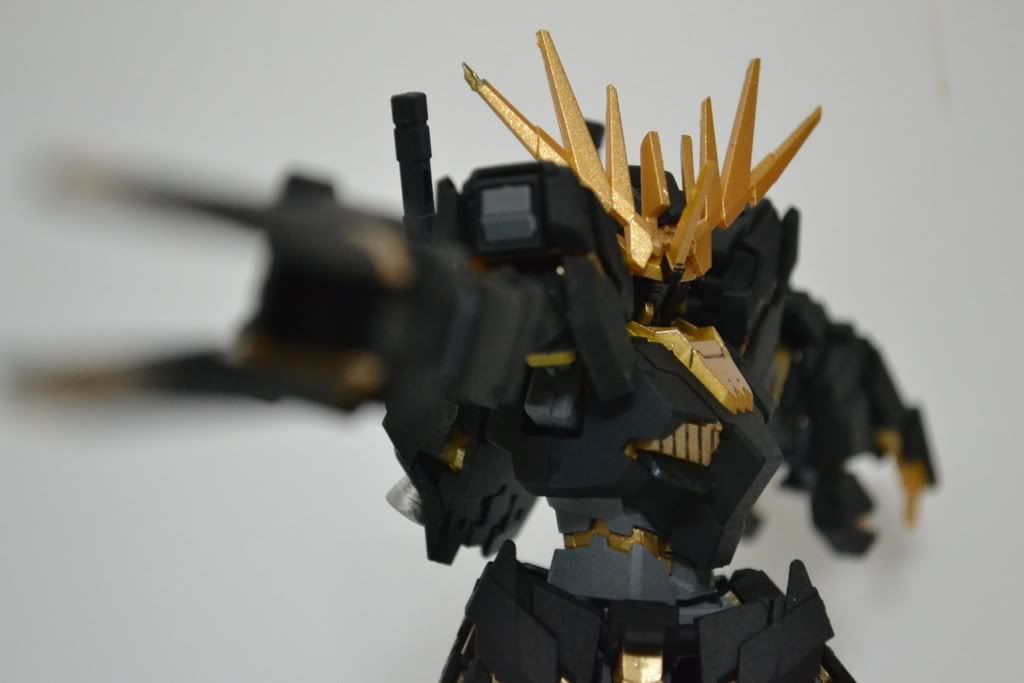 Gotta love them Weapons :D
and the battle begins
Well that's the end of the post for Banshee :3 Hope You enjoyed it ^^