Hey What's up Peeps?. It's been weeks since I last updated my blog. Could not make time because of my assignments rushing in, even have 2 unfinished kit which is HG Age 2 Double bullet and HGFC Master Gundam. Also couldn't take snap shot during the few weeks because my UV lens Protector on my camera broke =|. Also I will post up RiD Arcee as well.
So, Here is my review for the Fall Of Cybertron Optimus Prime.
It's a pretty good figure, I must say. A lot of people complained the new ones are small, but i'm okay with it.
Robot Mode:
Did some weathering and some other touch ups to Optimus, Highlighted some parts on the legs and tires . I must say i really love the details on the figure.
Also Painted the back side thrusters because it was too much red, so wanted to give a little machine like figure .
back legs seems hallow.. but it's due to the transformation. can't say anything about it
I really like the head piece on this figure. very accurate
back side of the head. not really sure if it's necessary to have that ball joint exposed.
Action & Gimmicks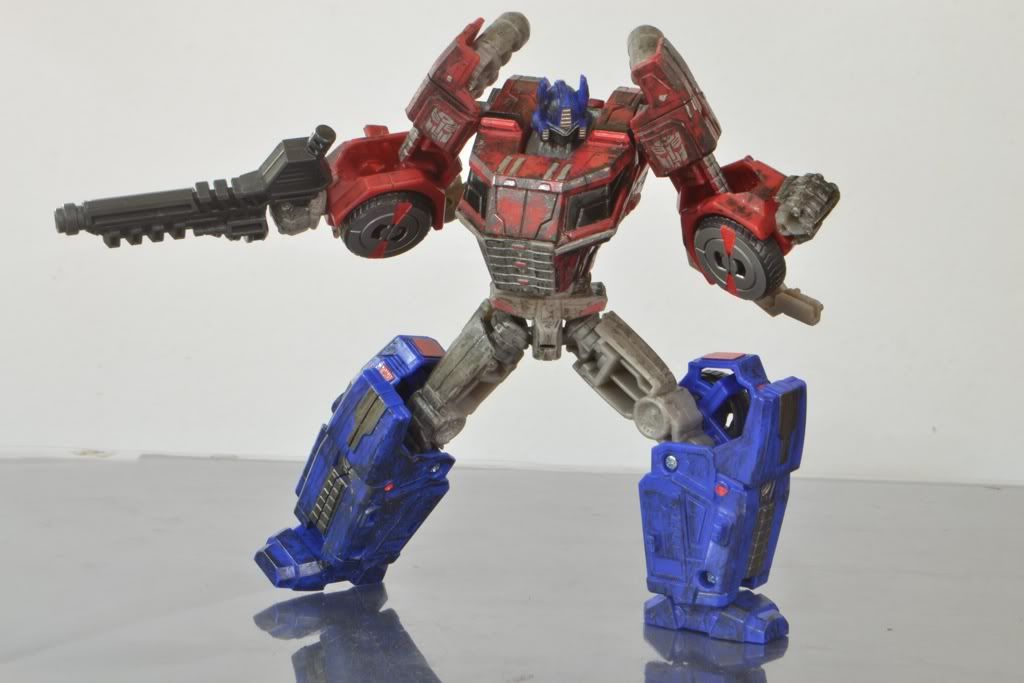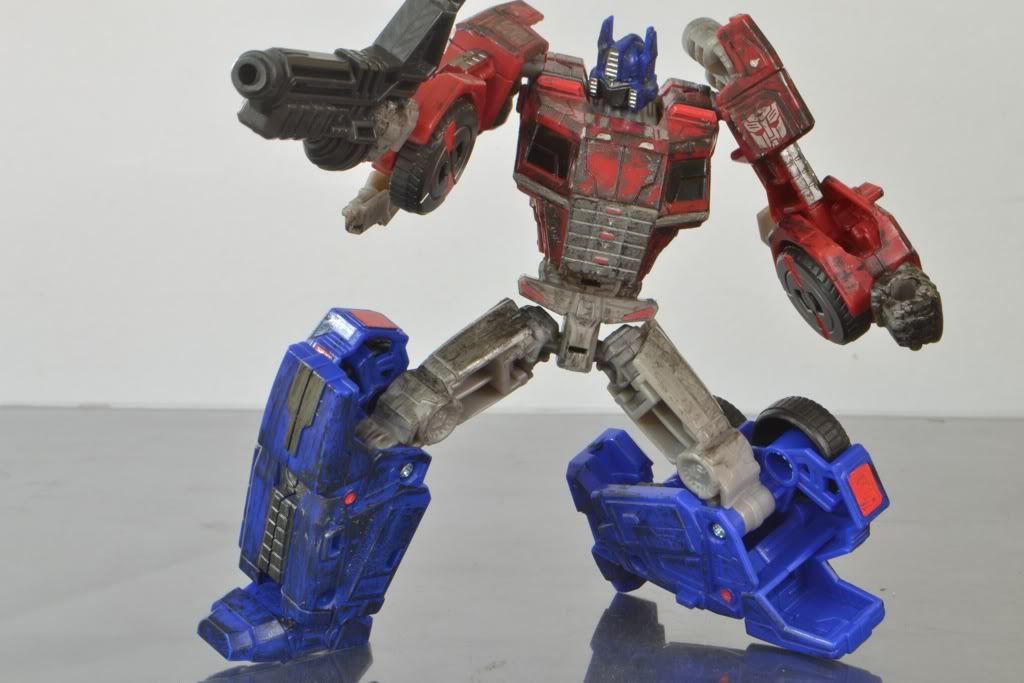 I'm Really Happy with articulations on this figure. it has waist articulations which runs on ball joints
Legs and feet are on ball joint
Shoulders are also run by ball joints
Head Ball joints
(Ball joints everywhere)
hands turn only 360º
Here is a Size Comparison with the War For Cybertron Optimus Prime
(Do Comment on Your own point of view on these 2 figures :) )
Vehicle Mode
I really love the Vehicle mode on this one. Small, Cute and simple :3
Compared with the G2 Optimus Truck Mode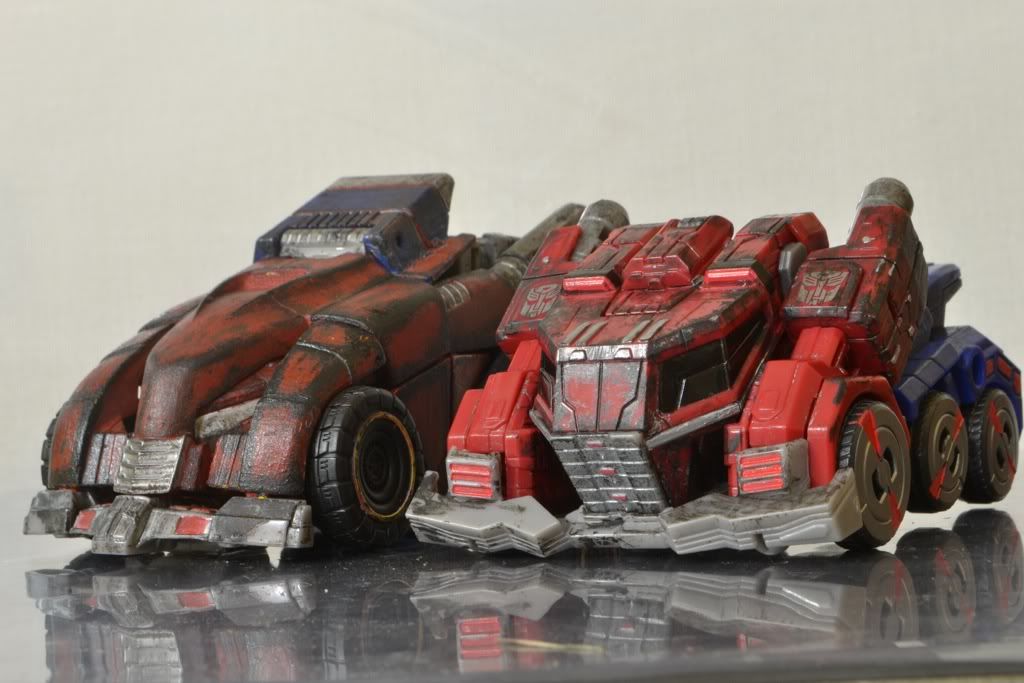 Length Comparison with WFC Optimus Truck mode
Your get some pegs under the feet that you can hook the gun up too make a turret
so in Conclusion, This is a Must buy Figure, there's not many downsides to figure though. only downside is that it can't really stand still. but overall is still a nice figure =)
Stay tune for TF:P RiD Arcee