Never thought i managed to get this starscream. sadly didn't get to find the Tomy Version cuz the painting is way much better than this one.. color kinda shitty. although this looks rather small for a Deluxe Class =/ .ow well :).
damn he's face is dark.. can't really see the face >_<. love the kit though. Simple to transform hehe.
Just doing a short review for starscream. the figurine is like ur typical average classic figure. articulations really bad.. the guns have loose pegs to be held on the shoulders.
but its 50/50 i can say.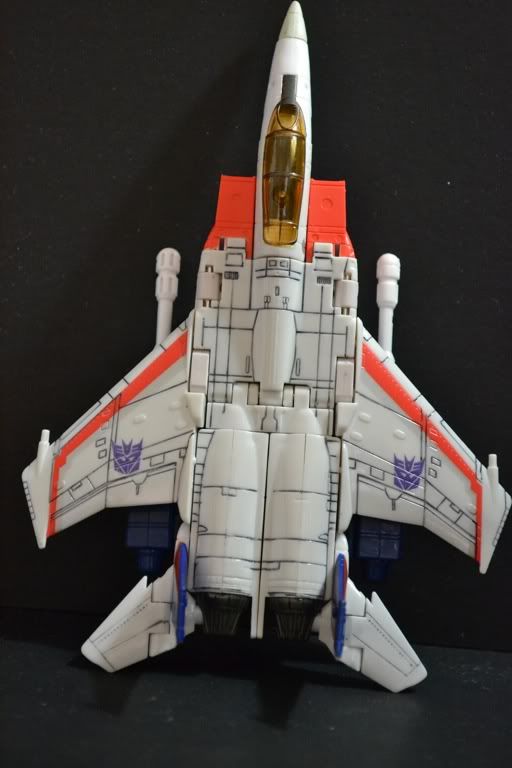 Panel lined the figurine to bring up the details.
The plane looks bigger than the robot mode
End of the post~