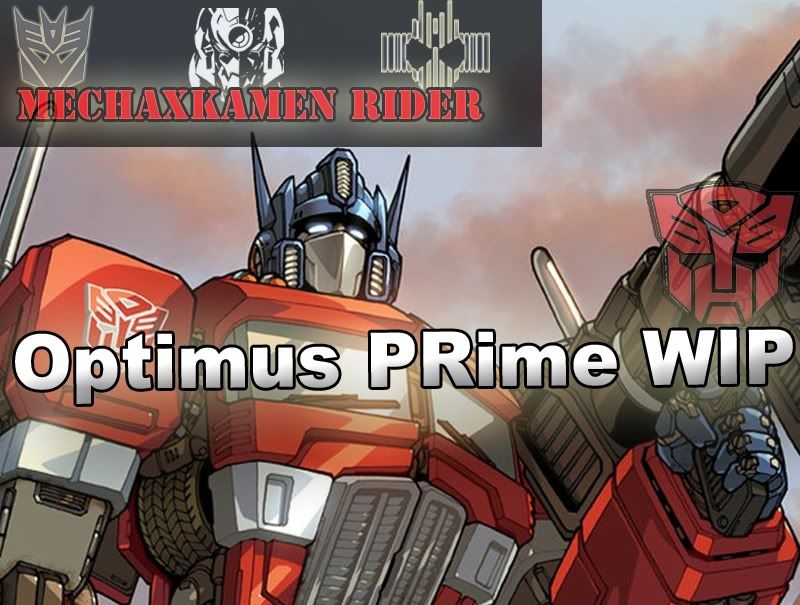 something random cuz me so bored
this could be my first attempt on a Repaint for Transformers. I wish to make him Nemesis Prime or Ultra MAgnus problem is the Autobot/Decepticon Logos =/. How else am i gonna do a Sticker or Decal for it? wonder going to a Printing Shop works?
well what i'm doing now is doing touch ups on the Optimus Prime. and Maybe do some other stuff with the Optimus Prime.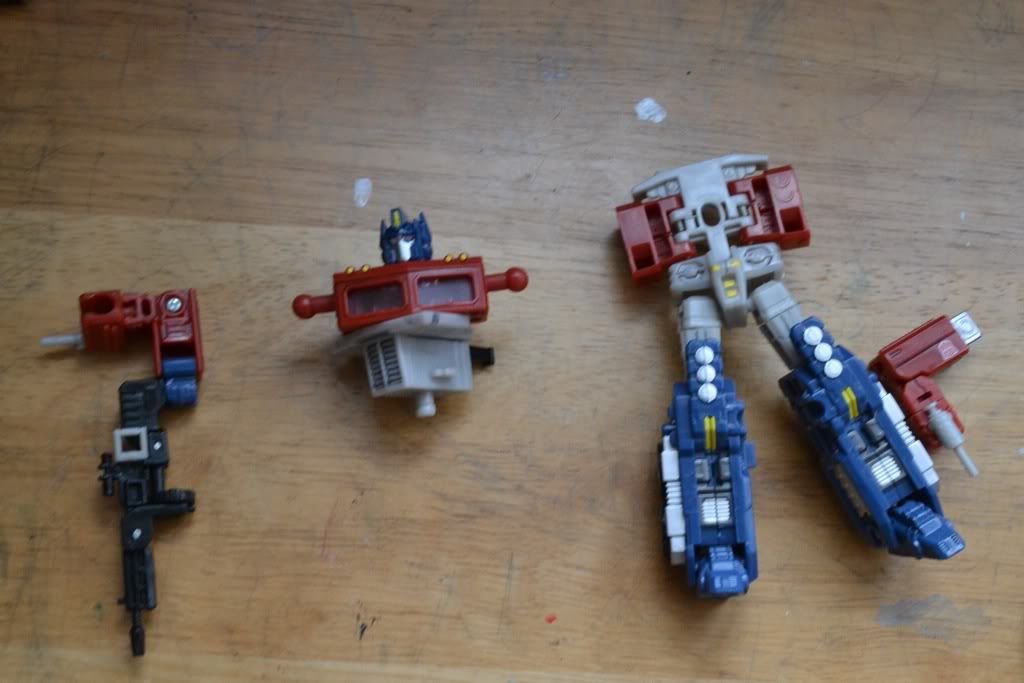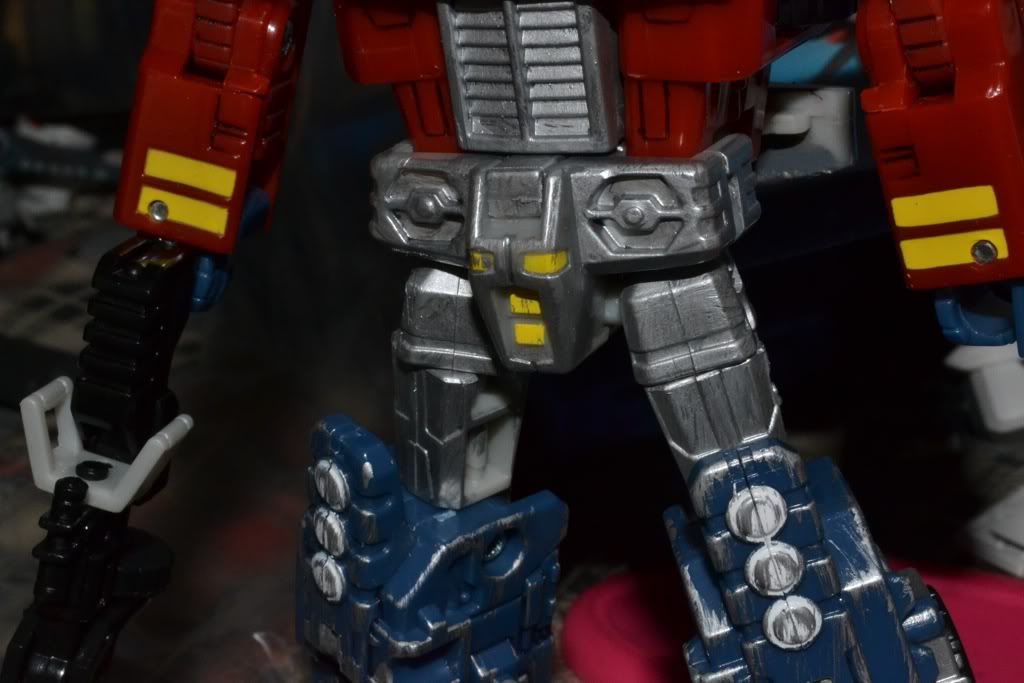 painted the hips as well with Silver. gonna add little black tomorrow =3
My SPM EXAMS ARE OVA!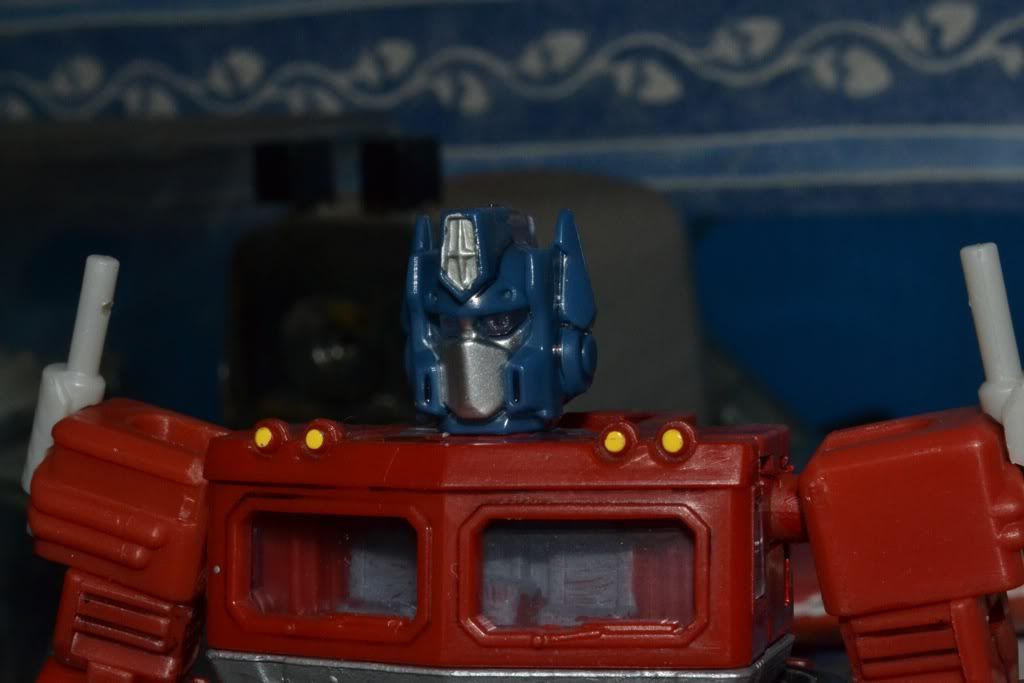 Painted the FOrhead. it used to be yellow.. but that wasn't Optimus color when i was doing some Research
Here's My Progression So far.. had to Unscrew loads of parts.. my Biggest Nightmare is Losing the Springs.. i need some thing to hold the Body.. cuz its kinda annoying for the body turning 360 All the time =/...
okay i removed the Annoying button the.. now its gonna turn 360 like non stop.. .. now what i'mma gonna do? Drill a hole>Cut Out Runners and Use ehm? hmmm Not a Bad Idea
Mini Table.. SO messy xD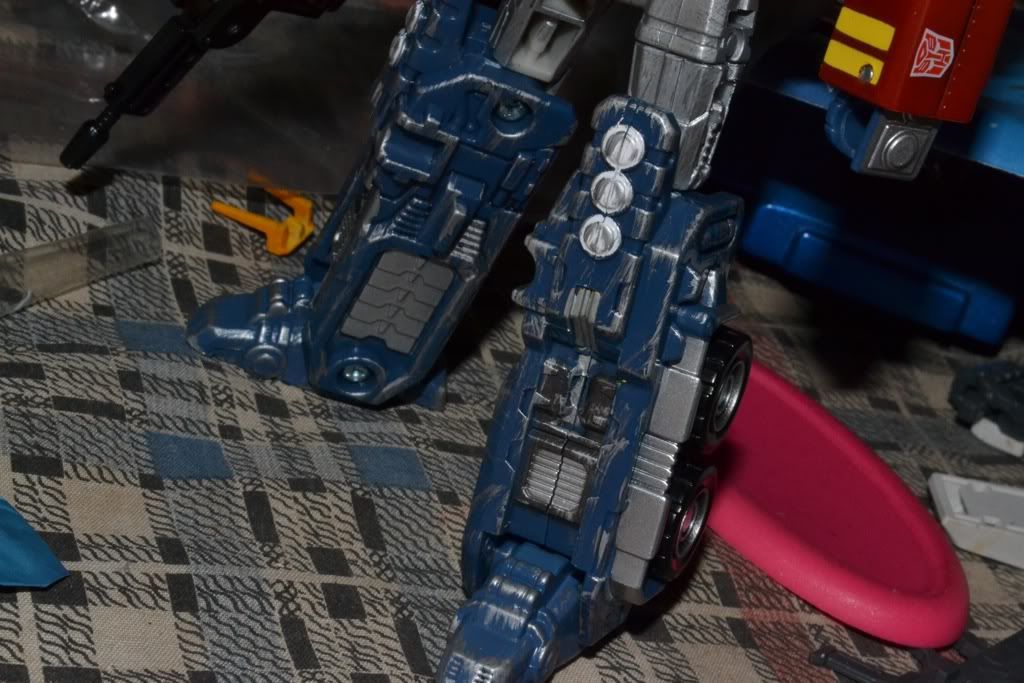 also did some dry brushing on the knees.. but apparently i must had over done it =-=
Painted the Chairs that's Inside and Painted the stomach with Mr Color Silver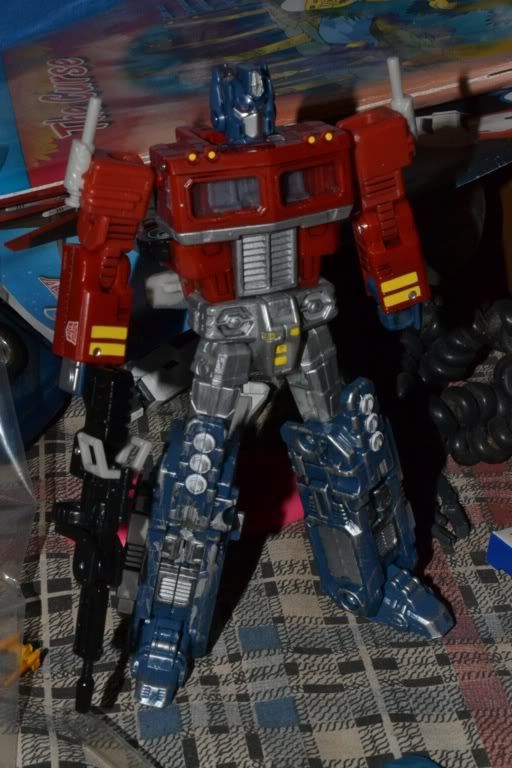 So now gonna think about how to weather silver with Red =/
This is the end of the POst.Oh and also. My Blog hAs Reached 1000 Post ^__^ for 2 years of Blogging it reached 1000.. can believe it takes 2 years for 1000 Posts.. LOLZ. Next Record. 5000 Bwhhahahaa
Thank Your For Viewing =)