2nd WIP Post for Beginning: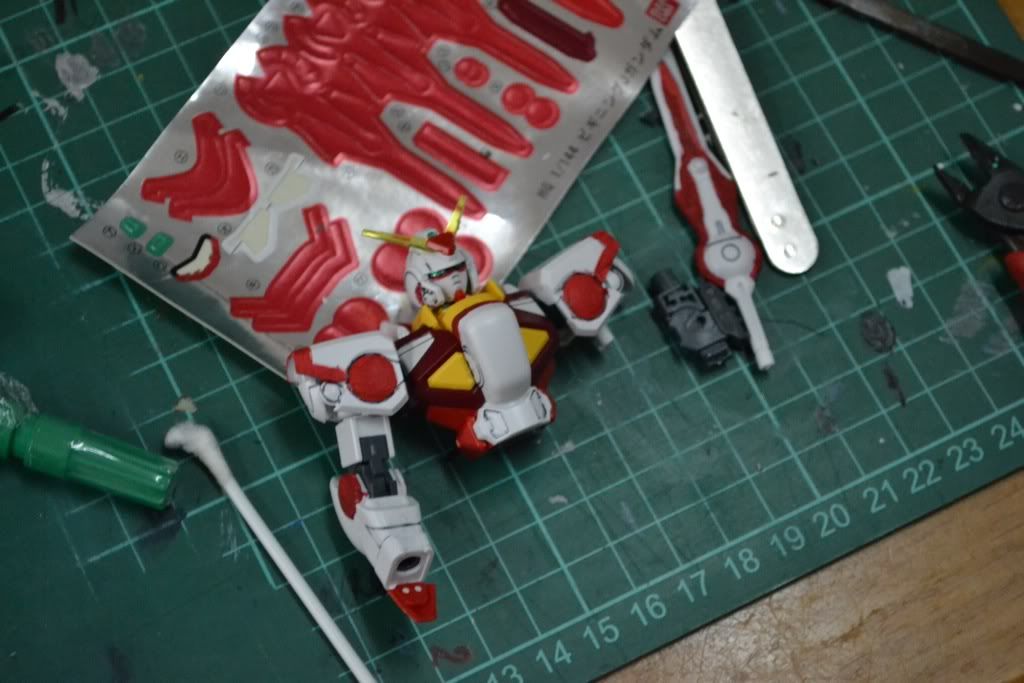 painted the shoulders with red as well. only used 3 stickers.. the eyes, and the white parts on the chest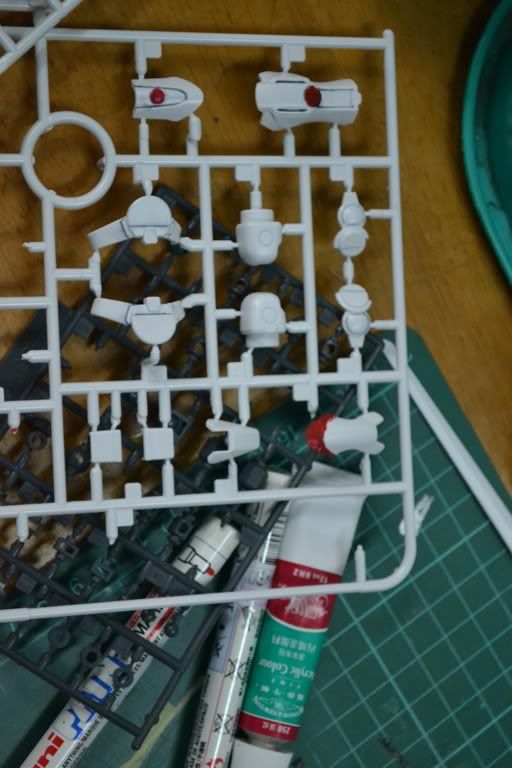 before starting the legs and waist.. i used Acrylic Crimson Red to paint the sections that uses stickers
Trying to avoid myself on using stickers.
Realized when i went through their tutorials. this goes well if you do weathering with brown marker.
sadly i don't have one ... yet>.<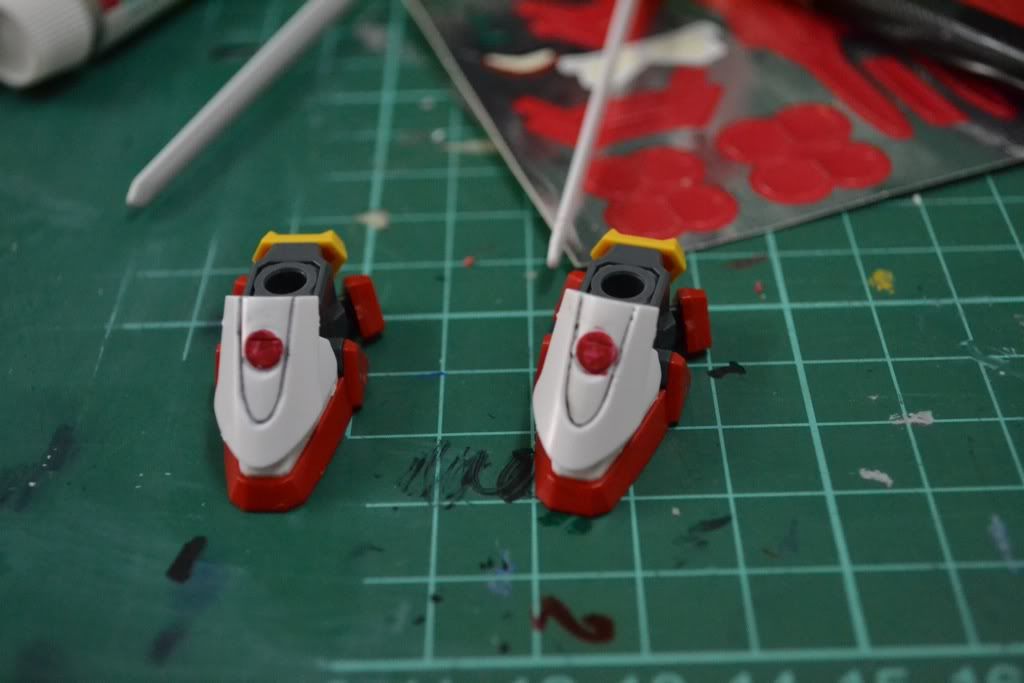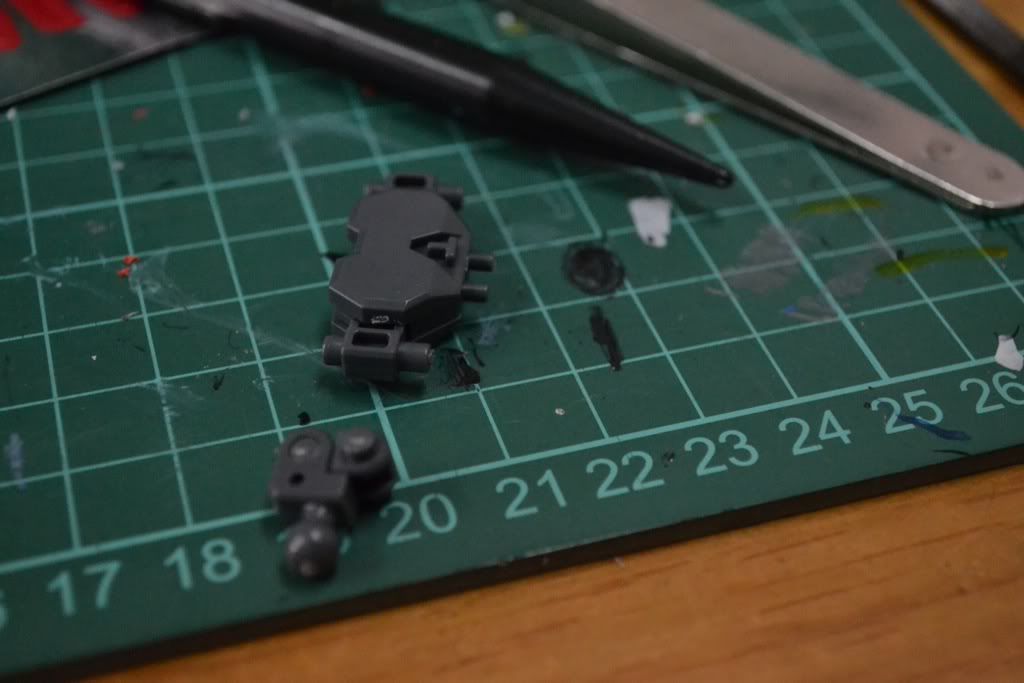 the gundam is ready but i've not finish with the gun and shield.
and also need to paint the hand that holds the 3 beam sabers.. DAMN YOU BANDAI!!! >:(
also before i post the review.. i just need to give the painted parts another coating..since there's couple of paint been chipped off :(.
till the next post =)