did some extra Touch Ups on it as usual. Kinda looks Plain so decided to give some battle scratches and abit of weathering... used Black marker to mark the sections and used Cotton to rub it down/up.
also painted the face silver and also sprayed the gun/exhaust. abit of black to have the Burned effect. oh and I repainted the windows again that's why u can see the brush strokes.. yes its Painted :) and Did a bit of Panel Lining to show its detail.. like Gunpla :3
Here's some Pictures on my work of Rodimus Prime~
Click the image to enlarge so you can view the closer :)
Vehicle mode: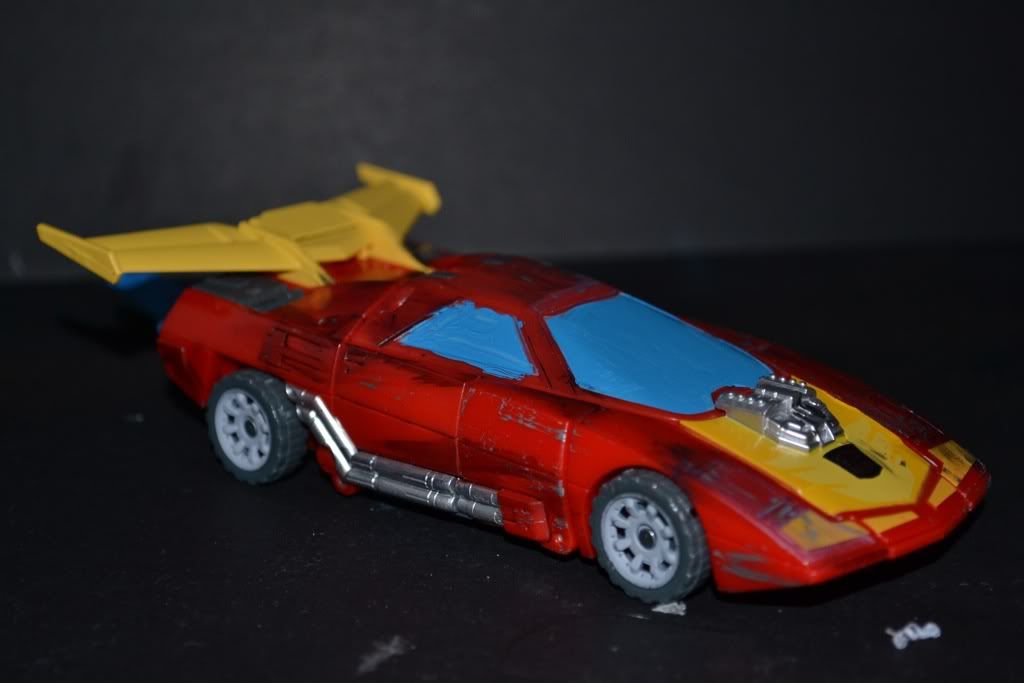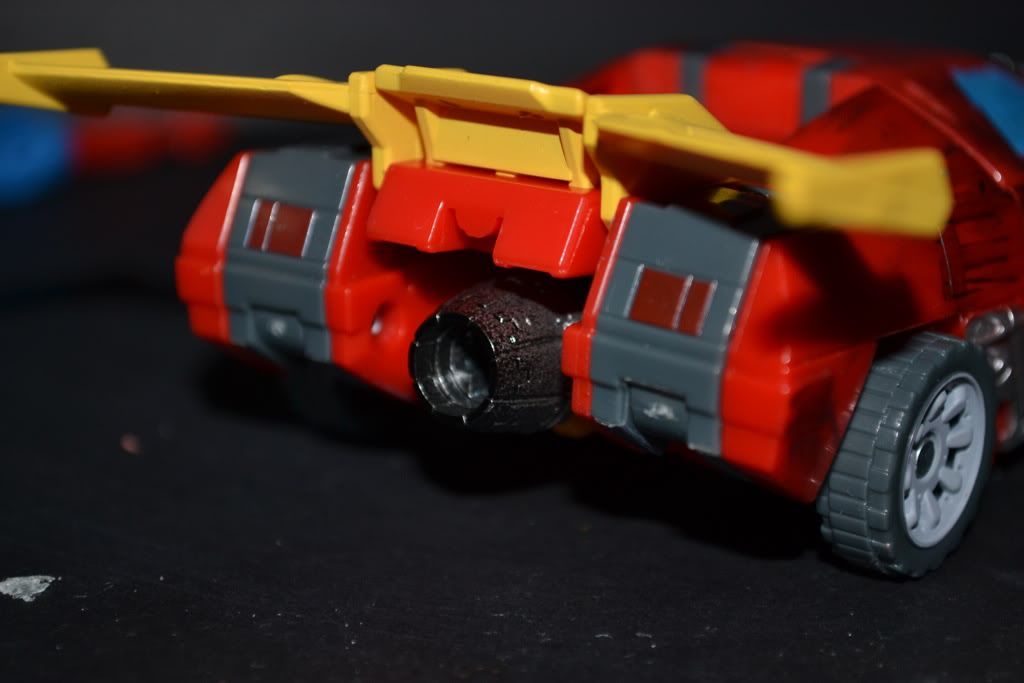 Sprayed here :3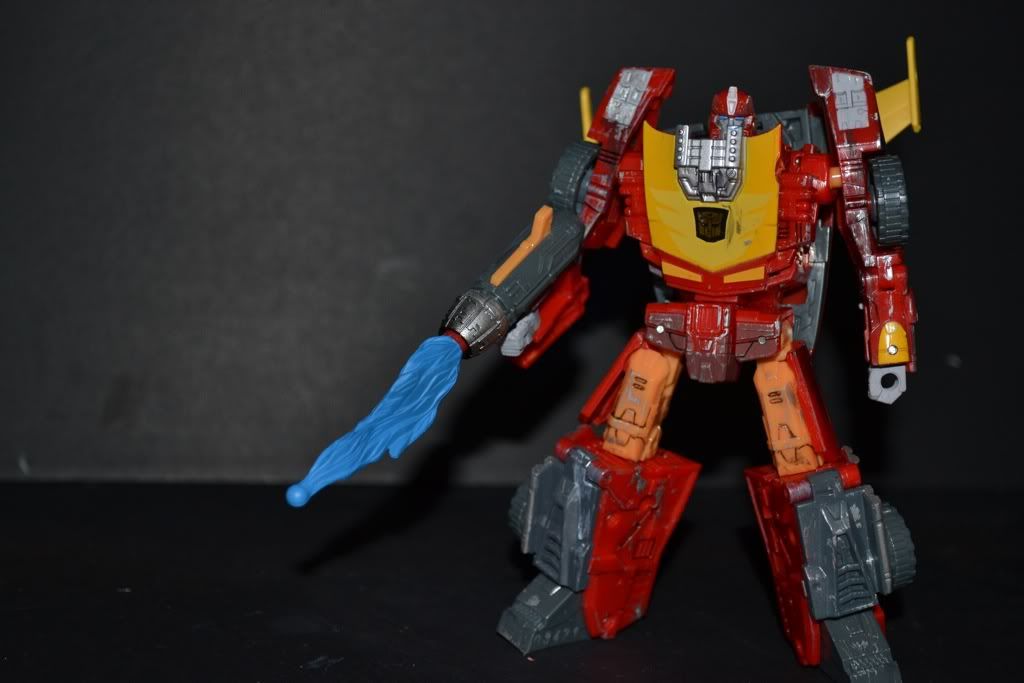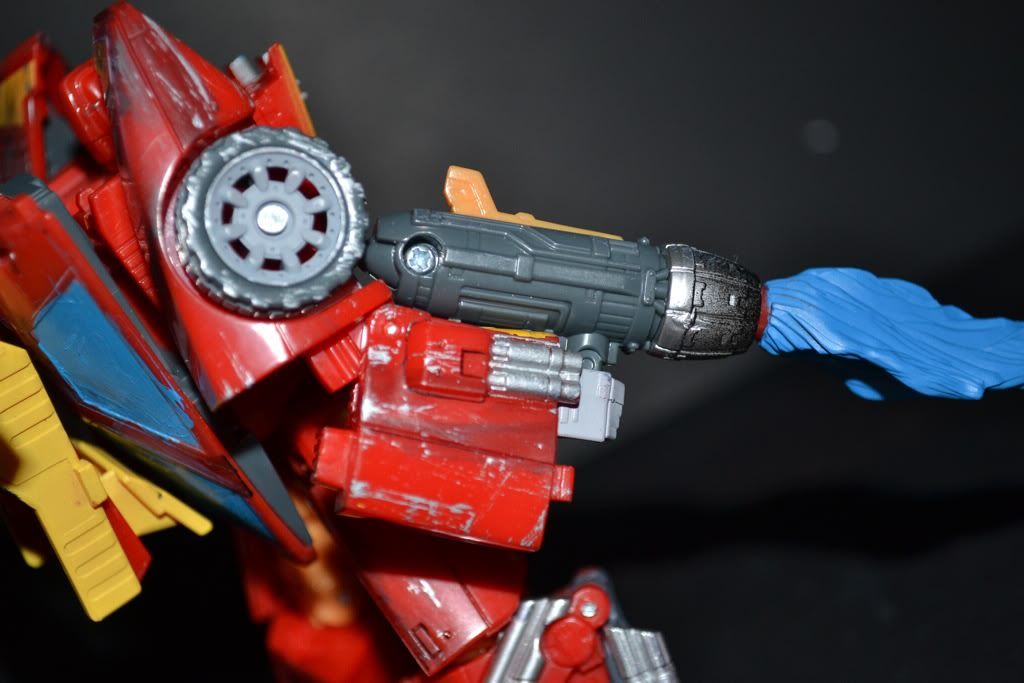 SIZE COMPARE WITH 1/144 GUNDAM
Deluxe class is just a typical HG/RG 1/144 Size Figurine :)
Comparing these 2 together.. same size
so really need to have my Collections balance which includes Kamen Riders. Might get all the MG-Figure-rise.. :P so SAVE SAVE SAVE!
do leave a comment or hit the like button on the DISQUS ^_^
hope to get JEsta ASAP :)